Jordemm: Dachshunds & Other Breeders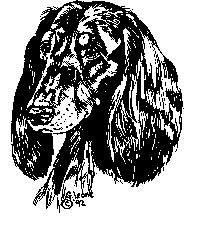 The Breeders listed below strive to consistently breed genetically sound and healthy pups and act in an honest and ethical manner.
---
Dachshund Breeders
For an up-to-date list of Dachshund breeders located in Canada from Ontario to the Atlantic, here is the list

Walmar Dachshunds -- Walter & Mary Jones breed some of the best Dachshunds in the U.S. Tel: (502) 633-9277 (Shelbyville, KY).

Boondox Dachshunds -- Dan and Ann Harrison breed some of the top winning Dachshunds in the U.S. Dan bred Ch. Boondox Panama Jack ROME, the top stud dog in the U.S.. Tel: (765) 569-7101 (Rockville, IN).
---
Other Hound Breeders
Stormbringer Afghan Hounds -- Don and Janice Nixon breed home-raised quality Afghan Hounds. Tel/fax: (613) 257-7626. (Ottawa area)

RareGems Petit Basset Griffon Vendéens are home-raised from breed stock which has had eyes, elbows, hips and knees tested. Their pups are healthy and come fully guaranteed.

---
Dachshund Rescue
Canadian Dachshund Rescue is a group of volunteers who care about all dogs but know Dachshunds best. They will provide support before and after the adoption. Dogs are given up for many reasons. The top three reasons they've seen are allergies, moving, and having children. Contrary to some people's beliefs, not all rescue dogs are aggressive or 'messed up'. They all carry the baggage of losing their families and this makes some of them a bit clingy or nervous until they settle in your home. Canadian Dachshund Rescue maintains a 100% honesty policy about the history of the dogs they place. They can't tell you how a dog will behave in your home with your family but they can and will tell you all that they know about the history of dog and how he behaved in the foster home. Email them for more information.
---

Copyright ©1996 - 2016 by Howard Krakower
Last updated: May 11, 2016